About BOMBAY SIZZLERS
ボンベイジジラーズについて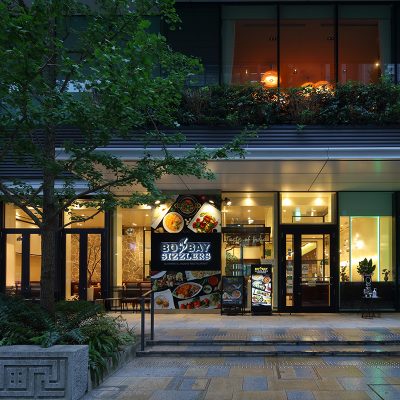 Bringing the flavors of India to your tables, our team is ecstatic to serve you at BOMBAY SIZZLERS.
Perfect for a lunch hour rush, a family dinner, or an informal affair with friends in the heart of Tokyo.
Come and rediscover the extraordinary dishes that are prepared just according to your preference by team of experienced chefs from various regions of India. The menu boasts a core of sizzling grilled kebabs, hot piping naan breads from the charcoal Tandoor, and most importantly – our distinctly authentic curries. In the true spirit of the Indian culinary world, vegetarian and vegan options are plenty to choose from as well!
Keeping in mind the needs of all of our customers, each non-vegetarian dish is prepared only with HALAL MEAT.
The drink menu offers a wide range of local and imported beers and wines; it also includes but is not limited to Indian Grover Wines.
Warm yourself up and get cozy at the new place in the town, while enjoying some of the most sensational dishes the cuisine has to offer!

本場のインドの味をテーブルに。
ボンベイシジラーズは、京橋の東京スクエアガーデン1階に出店し、ランチ、家族とのディナー、友人との食事に最適です。インドから来た経験豊富なシェフが好みに合わせて調理します。 ベジタリアンとビーガンメニューもご用意しております。お肉ははハラールミートのみを使用しております。 ドリンクは、生ビールはもちろん、インドからの輸入ビールやワインを幅広く取り揃えております。
本場のインド料理をぜひご賞味ください。ご来店お待ちしております。